Simply put, we value our clients and strive to provide the highest quality legal representation. We understand that the need for legal counsel may mean that our client has been placed in a potentially stressful situation, and we believe that keeping our clients well informed and answering all questions to the best of our ability will help minimize that stress. Our philosophy is centered on the concept that all reasonable efforts should be made to resolve client matters efficiently and cost-effectively. We will advise, present options, explain the law, and do everything necessary to enable our clients to make informed decisions throughout the course of our representation. We believe that litigation should only be employed as a last resort. However, if it appears that litigation is necessary, we do all that we reasonably can do to move the litigation to a conclusion, whether by settlement or trial. Should long distance travel be necessary in the course of representation, we operate our own aircraft, which enables us to service our clients efficiently and cost-effectively.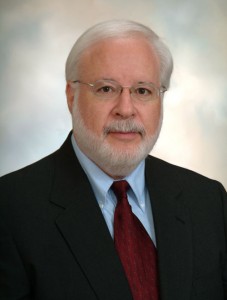 JERRY H. TRACHTMAN received his Bachelor of Science degree in electrical engineering at Penn State University. Fulfilling a lifelong passion for aviation and space, in 1968 he began work at the Kennedy Space Center as an Apollo spacecraft operations engineer, and later served as a project integrity engineer on our first space station, the Skylab program. In 1974, he left engineering to begin full-time studies at the University of Florida College of Law, and in 1976 he received his Juris Doctor degree and opened his law practice. The practice quickly grew and became the largest personal injury law firm in Brevard County, Florida. Trachtman has since downsized his practice, and he now focuses on helping the seriously injured, with personal attention being of utmost importance. His interest in aviation and space has never left him, and he is one of 31 attorneys in Florida recognized by the Florida Bar as a Board Certified Specialist in Aviation Law. He is an instrument rated pilot, and flies his airplane for business-related travel. Having the airplane available saves his clients both time and money.
Trachtman is a proud member of organizations that fight to protect and enforce the rights of injured victims, including the Florida Justice Association and the American Association for Justice. He is a member and former chairman of the Florida Bar Aviation Law Committee, member and former chairman of the Florida Bar Aviation Law Certification Committee (which tests and conducts peer review of attorneys seeking Board Certification in Aviation Law), a founding member of the International Air and Transportation Safety Bar Association, a member of the Lawyer-Pilots Bar Association, and he practices in State and Federal Court.
Trachtman serves on the board of directors, and is a past president, of the Jewish Federation of Brevard County, and is on the board of directors of the International Research Foundation for RSD/CRPS, Inc. At the request of Penn State University, in 2013 he accepted an appointment to the College of Engineering's Industrial and Professional Advisory Council, a select group of representatives from industry, government agencies, academia, and the profession who advise the College of Engineering on academic issues and on current trends and future directions.